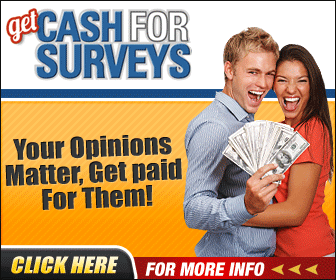 Last week we discussed about link building and it is only prudent that we share more on this very important topic. The secret to getting a high page ranking is working on your back link strategy.
Today, let us see other tactics that will help you increase your link popularity effectively.
Sitemap Back Link: Many take this for granted but you should know a well drafted XML/HTML sitemap helps search engine Crawlers index all your web pages and also go through the links appearing on those web pages faster. Therefore, a sitemap is a good and back link authoritative tool.
In essence, creating a sitemap aids search engines to easily index all your links even your deep links. As you all know the easier it is for engine spiders to crawl your site/blog the faster you will be indexed.
Social Media Networks: A back link appearing on a high rated site like Facebook or Twitter will go a long way to making sure you get index high. Therefore, have a facebook and a Twitter page where you can add a link pointing back to your website/blog.
Every time you sigh up to a high ranking site take advantage of the "About Me" page. On the "About Me" segment share briefly about your site and most importantly add your link. I like to call it free online advertising. Most of these social media websites have high traffic volume and thus search engines tend to crawl them frequently.
Anchor Text: At all times when submitting to article directories, ensure that your anchor text is rich with keywords. This is because search engines give more emphasis to keyword phrases that appear in the anchor text within a link.
Note: The first thing here is to pick the right keyword phrases. Go for SEO friendly article directories especially the ones that are human edited. Make sure the key terms have a low or medium competitiveness but still have a high search volume.
Directory Submission: When submitting on any online directory, make sure it has a high PR (page ranking). PR is the importance search engine place on websites. Since high PR sites get top placement on search engine page results, you increase your chances of getting a quality back link and also direct traffic from the directory when people click on your hyperlink.
Many may ask how one can know if a directory has a high PR or not. This is how you go about it; search for the directory domain name using this tool http://www.seofreetools.net/
Click the links below to learn more and even get to automate the whole bank link process.
Dylan Loh's Non IM Riches: "Making money online has never been EASIER or QUICKER", "read this shocking story about how you can turn ZERO to 5 figures a month!" YES! Free video shows you how!
One great web based marketing arsenal that people seeking to generate targeted traffic need to utilize is press release. This is because on this platform the potential of reaching a wide range of unique visitors is quite high.
This write up will share with you detailed tips on how to optimize your press release and getting journalist to distribute your publication.
Here are the key things to take… Continue reading
Among the better programs to monetize your blog therefore make money fast include Google Adsense, registering with… Continue reading
In order to make money blogging you need to keep on constantly adding content to your blog. This means you acquire … Continue reading