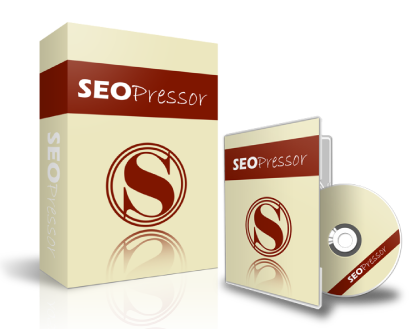 Last week we talked about some of the best strategies of search engine optimization as pertaining to blog marketing. You all realize that the best way to succeed in online money making is by generating organic traffic and search engine positioning is the best way to achieve this.
Today let us discuss more fundamental guidelines of leads generation, and here are more facts:
The Importance Of Content:
If you are to succeed in blog marketing there is one thing that is most critical and that is CONTENT. The material you share on your blog does not only help you get top ranking on search engines listing but it is also ensures site visitor experience.
1.      Write articles that have quality and insightful details. This is going to help lower your bounce rate thus gain online credibility. Helpful content makes you become an authority figure in your niche hence your conversion rate will be higher.
2.      It is advisable especially when it comes to the latest search engine optimization strategies that you publish long blog posts; preferably 600 words and above but the more you use the better. The main reason being that search engines are out to ensure browsers get quality content and thus the longer your articles the more important the engine spiders think your site is.
3.      Long articles can be very boring to some readers therefore try to use sub headings or write in point form. Also highlight or underline the sections that you think are worth noting. This helps your audience easily locate where the important details are within your posts.
4.      The other advisable thing to do is to use related pictures within your blog posts. Eliminate the monotony of having endless content and break this prudently by adding lovely and eye catching images. Most people are visual and so pictures can help you get their attention. Add alternate tags within your images to make sure engine crawlers know what the image is all about.
5.      Good content also helps you in link building. The moment you publish high quality material, your site guests will spread the word around and within no time your traffic will increase. As a webmaster you know that the more unique traffic you have the more natural links you will get as visitors link back to your pages thus improve your link popularity.
6.      Quality content will necessitate for comments from your readers. This then means that you have to activate your comment section. Apart from comments helping you get valuable information from your audience it shows search engine that your site is busy thus a high placement. Therefore, make sure that you respond to all comments even if it is just saying thank you.
Studies have shown that most online readers just scan through content and it is for this reason the above pointers will assist you improve your viewers experience.
More About Linking:
Blog marketing is about using the right arsenals and one of this as we shared last week is link building. Most people overlook the aspect of linking pages within their blog pages. To make certain that all your products and web pages are indexed; link all pages with your blog. In addition, use the right anchor text.
The secret behind linking web pages within a site is that it makes it easier for engine bots to move from one page to the other in your site. The same also will apply to your readers, the idea is to link pages that have related content so as to improve user experience and get good search engine placement for each of your pages.
There are people who make the mistake of clustering their web pages with links all over the place. Realize that the traffic you are generating is made up of real people and first impressions matter a lot. Do not appear to your readers that all you want is to sell them affiliate products. Also most individuals are savvy and they will know an affiliate link when they see one. One or two links will be enough; one link can point to another related page within your blog and another to an affiliate link.
All said and done, if there is one thing that you seriously need to work on is sharing quality content. Content is King when it comes to blog marketing. It will not be long before you start seeing your site ranking high on major search engines in more competitive niches and your online visitors bookmarking your blog. All the best as you seek to market your blog and succeed in online money making.
Follow the links appearing right below to learn more on search engine optimization and online marketing.
SEOPressor: Aug Aff Contest, 9 Gadgets up for grab: Multiple Websites Getting The Scarce #1 Ranking! The Hidden Secret finally out in the open. The Almighty On-Page SEO!
One great web based marketing arsenal that people seeking to generate targeted traffic need to utilize is press release. This is because on this platform the potential of reaching a wide range of unique visitors is quite high.
This write up will share with you detailed tips on how to optimize your press release and getting journalist to distribute your publication.
Here are the key things to take… Continue reading
Among the better programs to monetize your blog therefore make money fast include Google Adsense, registering with… Continue reading
In order to make money blogging you need to keep on constantly adding content to your blog. This means you acquire … Continue reading