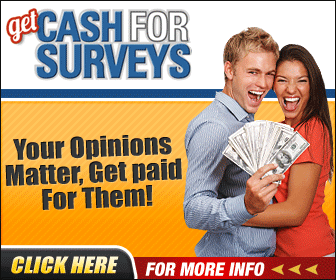 Long gone is the era when getting high placement on search engines was easy. These days you need to have good content management programs in place, and also combine this with other online marketing strategies for you to adequately publicize your website or blog in your market niche. Before you just needed to have quality content and search engines would rank your site or blog high. Now that is long gone.
Today, search engines keep changing their algorithms all the time unlike the days in the past when it would take a long time before an algorithm changed. This means that you need to always be ahead of the game and take several things into consideration so as to drive prospects to your home page.
Nowadays, there are different blog marketing ideas that one needs to look at to help you spread your content all over the internet. Having content all across the internet makes search engines consider your site as important thus rank high on their search results. Therefore content management is not only about posting data on your blog, go ahead and submit quality content on social media sites like facebook and twitter.
There are also web 2.0 pages like Squidoo and Hub Pages where you can share your content. Also, do not forget to open accounts in social bookmarking websites like Digg, Reddit, Mixxed, Stumple Upon and so on. Finally, utilize article submission directory like Ezine Articles, Idea Marketers, Go Article, Article Dashboard and the like to publish your content.
The main reason behind this is that you get to increase you link popularity and as we all know the more inbound links you have the better your ranking on major search engines and thus attract more prospects to your site. You will not only receive traffic to your blog from search engines, but also targeted referral traffic from the article directories, web 2.0 pages and social bookmarking websites.
The one thing that you must make sure you do is creating key word rich content. This is so because the major search engines like Google, Bing and Yahoo are more interested in articles that are keyword targeted.
Here are some key pointers to consider in quality content management while working online:
Niche Identification: The first thing you are required to do is to identify an area you are passionate about. Go for a niche you are well experienced in and also ensure that the industry you choose has a wide scope of topics to discuss about. This will make it easy for you to always have something to share with your views and also avoid boring your visitors with repeated content.
Many people make the mistake of targeting niches that they are not well conversant with just because they heard that market niche helps people make money online. Later on these people give up when the results take too long to register. But if you opt for a niche you are passionate about you will keep on blogging even when things are tough.
Blog: If there is one thing that you must have when it comes to content management is a blog or website. Blogs are good media platforms since you have full control of your content and the products you intent to upload. The ability of your visitors to post comments on your blog is also very vital since it helps you get feedback about your content and thus know what exactly your readers what discussed.
Search engines also note when people comment on your blog because it's proves that your blog is important hence rank you high.
The best approach to blogging is to post content on a regular basis. In short, be consistent. Choose a day or days you will be submitting articles on your blog and make sure you stick to the date and time without fail. Your content should be informative; meaning it has to offer solutions to your audience. Identify what issues face people in your niche market and tackle the same in details.
Content Distribution: There are several sites that you can integrate with your site or blog and this include twitter, facebook and many others. When you link your site to some of these social media sites, it will mean that every time you post an article it will be shared on your social media account thus more quality inbound links and targeted traffic. You as a web publisher know, the more back links you have the high your page ranking and more organic traffic thereby succeed in online money making.
Keywords: This ideally should go together with choosing a niche. The keywords you target are so important when it comes to making money online. Go for keywords that have a high search volume and are less competitive.
Note: Though some niches are very competitive but there could be keyword phrases within it that are less competitive. Therefore, do not fear to venture in any market niche.
Just take your time to review and re-evaluate your targeted keywords before settling for the best. The trick is to have two list of keywords, primary and secondary keywords. Make sure you focus more on the primary key terms so that your secondary keywords do not overshadow the primary keywords.
Writing Skills: This is very imperative when it comes to content management. Many may say that they are not good authors, but they forget that to most people writing is an acquired skill. Even the best web publishers you see today started out as rookies but with time they have become gurus in writing. The idea is just to start and with time you too will gain writing skills.
Do not worry about being perfect, just keep on sharing what is in your heart passionately and keep on polishing until you become perfect. This means you need to proofread your content before publishing. Get a friend to read your article and once all is good upload the same on your blog.
Also vary your content so as not to bore your visitors. As earlier mentioned, going for a niche that has many topics to discuss will help to retain readers on your blog. Write articles that seek to involve your audience by asking questions and other times educate and explain on issues.
Remember to steer clear of using jargons when you are writing. Every day newbies will be landing on your homepage and you do not want to loss such visitors. Hence, draft your content in a simple and easy to understand manner.
Use the basic writing skills of having an introduction that is strong and straight to the point. Then have a middle that explains exactly what is contained in your headline and an ending that calls your reader to take action. Gurus put it this way "inform readers what you are going to discuss, then say it, and later remind them what you said".
Write in point form and make sure you have information to support what you have shared.
The secret of how to make money online is all hidden in the content you share and how you distribute it on the wide world web. Have a passion in what you write and take time to read widely content within your niche. With time your content will be spread all over the internet thus help you attract unique visitors to your website or blog.
Follow the links below to learn more on blog promotion as regards to search engine marketing thus take your content management to the next level.
SEOPressor: Aug Aff Contest, 9 Gadgets up for grab: Multiple Websites Getting The Scarce #1 Ranking! The Hidden Secret finally out in the open. The Almighty On-Page SEO!
One great web based marketing arsenal that people seeking to generate targeted traffic need to utilize is press release. This is because on this platform the potential of reaching a wide range of unique visitors is quite high.
This write up will share with you detailed tips on how to optimize your press release and getting journalist to distribute your publication.
Here are the key things to take… Continue reading
Among the better programs to monetize your blog therefore make money fast include Google Adsense, registering with… Continue reading
In order to make money blogging you need to keep on constantly adding content to your blog. This means you acquire … Continue reading