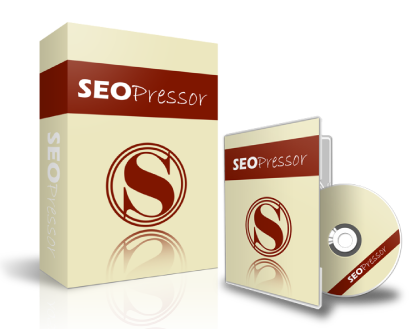 If there is one thing you must strive to implement while doing online business is link building. Back linking is the sure way of generating targeted organic traffic from search engines.  The challenge is how to do it properly. This is the concept; engine crawlers determine the ranking (importance) of a website by reading its web link popularity.
Lets us say you accumulate over 100,000 links all pointing to your website or blog pages, search engines will know that your site\blog is in demand and thus rank you high on their search result. But that is not all, it would be much better if these back links where coming from websites in your specific market niche.
Here are some great tips of link building…
Blog Comments: Many approach this strategy in the wrong way by leaving comments that are off topic just for the sake of placing a link back to their site. The best thing to do is to target the high ranking sites, read their posts and submit quality comments together with your blog link. This will ensure you comments are accepted by the web master thus enhance your link building campaign.
Quality Backlink: It would be of great benefit to you if the big players in your industry were the ones pointing to your blog. For example, if your niche site is about computer technology and a site like Dell.com is pointing to your site search engine would consider your site to be very important. This is because a link from dell is very weighty (high ranking).
Also high ranking sites are crawled frequently thus improving your link campaign.
Guest Blogging: This again should be done strategically, look for the real players in your niche and request politely for them to allow you to post on their sites. Many fail in guest blogging because they do not know how to approach other bloggers nicely. This is a good way to approach a blogger;
Dear Pat,
I have been reading your post for some time now and I have really benefited a lot. Your content is so insightful and has helped my internet business move to the next level. I also have to recommend you for the overall appearance of your blog. The first impression one gets is of professionalism.
I have one request to make, kindly allow me to write at least one article that you can feature on your blog. I would also link you to give me on article to submit on my blog. This will be beneficial to both of us in term of improving our link popularity.

Hope to hear from you soon.
Fond Regards,
Steve.
The advantage with guest blogging you get to include at least one link pointing back to your website or blog also called hyperlink thus improving your link building campaign.
Link Farms: At all cost avoid blasting your link all over the place. As mentioned before link popularity is more effective when your links appear in websites that are related to your content. This way your back linking campaign will be more effective, thus rank high on search engines like Google, Yahoo or Bing.
NOTE: Back linking take time therefore be patient and tactful.
There is still more to learn and I will keep updating you on other great strategies of link building but in the meanwhile follow the link below…
Dylan Loh's Non IM Riches: "Making money online has never been EASIER or QUICKER", "read this shocking story about how you can turn ZERO to 5 figures a month!" YES! Free video shows you how!
One great web based marketing arsenal that people seeking to generate targeted traffic need to utilize is press release. This is because on this platform the potential of reaching a wide range of unique visitors is quite high.
This write up will share with you detailed tips on how to optimize your press release and getting journalist to distribute your publication.
Here are the key things to take… Continue reading
Among the better programs to monetize your blog therefore make money fast include Google Adsense, registering with… Continue reading
In order to make money blogging you need to keep on constantly adding content to your blog. This means you acquire … Continue reading