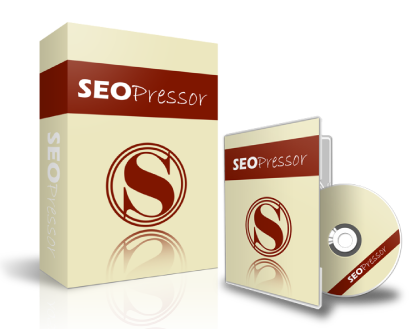 For you to succeed in web business and thus make online money one thing is a must; driving traffic to your site or blog. On this article I will take time to explain some of these tactics. On later updates we shall also add more strategies that will help you promote your business online with ease.
You will also note that some of these techniques merge or work hand in hand.
Here are the ideal website marketing arsenals that you need to make online money:
Article Marketing: This is one of the best known online marketing tactic. It is like killing two birds with one stone in that with article submission you will achieve several things at the same time. In brief, article promotion is where you come up with short write ups that seek to educate your target readers on a certain subject. From there, you need to distribute your articles in several article submission directories. Some of the top rated directories to target include Go Article, Ezine Articles, Article DashBoard, Idea Marketers, Article Rich and so on.
The best strategy is to publish on top ranking article directories since they rank high thus get lots of visitors. In addition, backlinks from top rated directories help you also rank high on search engines listing. Therefore, with article advertising you will get referral visitors directly from your articles and also organic traffic from search engines.
Keywords play a major role when it comes to article marketing. The ideal is to target common keywords searched by people in your niche market that are less competitive. Also you are better off going for keywords that have three words, for example "make online money" since your articles will rank faster.
The other aspect of article promotion is the fact that it has an author resource box where you can add hyperlinks pointing back to your blog or website. In the resource box section is where you talk about your website and also add backlinks. Make sure the anchor text within the bio box contains the keyword phrases you intent to rank on search engines. As readers click on the anchor text link they will be taken to your site and also search engines crawlers will use the same anchor text to rank your website.
Article submission is free, actually on some sites like Fanbox you are paid when people read your content.
Lets us reach there on this strategy but on a later date we shall go into depth as regards to article writing and submission.
Video Marketing: If there is one thing that really captures a person's attention are videos and that is why it happens to be another very good website promotion strategy. Here you are required to come up with videos footage that seek to address or explain something. Try to post videos that aim at resolving problems that face people in your niche.
For video promotion to be fully effective, is it advisable to make sure that you do good production. Get a professional video producer who works with quality equipments. This will help your videos look presentable thus attract more viewers. In addition, good and informative videos will be picked by people in your niche and they will post them on their websites. This means you need to include your targeted keywords terms thus ensure link popularity as people upload your videos on their sites.
Since you are required to add keywords when uploading your videos, it will help you increase inbound links.
Apart from uploading your videos on your site, it is also highly recommended that you submit your videos to online video websites like YouTube, Meta Cafe, Vimeo, Photo Bucket, Mera Video and the like. Again, go for video submission sites that get high traffic so as to funnel some of this traffic to your blog.
On a site like YouTube which is one of the most visited, if you have quality videos you can be sure that people will subscribe to your channel thus every time you post a video you will be getting repeat visitors. And then to top it all up, posting video clips to YouTube is free of charge.
Business Directories: In the early 90's this was one of the best online marketing strategies. If your submission was approved on one of the top business submission directories like Dmoz you were assured of internet traffic right away. The best approach to this tactic is to also submit in top ranking directories. Use the "page strenght tool of SEOMOZ" to determine the rank of the website you intent to submit your business URL. Any rank of 4 going up is good enough to post your links.
Though there are many and good free online business directories to submit to, the best directories nowadays require you to pay. But it is worth paying because this help to increase your backlinks thus boost your search engine placement. In addition, on paid directories you are sure of your submission to remain online for a long time, unlike free business directories where the owner of the directory my remove your links anytime.
It is recommended that you also target local traffic. Therefore, get some of your local directories website and advertise your business link.
Here are some of the top free internet business directories to submit your blog or website:
Yellow pages
Google Local
Hot Frog
Yelp
Yahoo Local
Kudzu
Hit Web Directory
Craigs List
Free US
Top paid business submission directories:
Buzzle
Link Center
Beacon Post
Aviva
Go Guides
Yahoo Directory
Seek Zap
Gimpsy
Cbravo
01 Web Directory
Able Seek
The secret to make online money is getting a high page ranking and submitting your URL on online directories will assist you in that regard. Therefore, include this online promotion strategy in your marketing arsenal and don't just sit there and wait for search engines to find your blog or website.
Do you have a website or blog that you want to market and don't know how to go about it? Are you out of a job and wondering where to get the next dollar? Then today you have no excuse, people are learning how to make online money from home and are leaving a better life than when they were in employment.
Take your time to start an online home based business and thus earn extra income. The idea is to launch a blog or website and find the best strategies of marketing. The moment you have traffic to your website you can monetize it and earn money online at home with ease. In short, the secret of how to make money online lies of the online marketing arsenals you decide to implement. It is advisable not to use just one, but do your groundwork well and take up at least 5 online advertising strategies.
Ultimately, remember that traffic generation requires you to be patient and determined. Sometime it may take a while before you see good results but do not throw in the towel. But one thing is for sure with good online marketing techniques you are bound to succeed to make online money.
There are still more Internet advertising strategies and on the next post update we will discuss about Blogging, Forum Marketing, Viral Marketing, Email Marketing, Social Media Marketing, Search Engine Optimization, Per Per Click Advertising, and Classified Ads.
Follow the links below to learn more online marketing strategies thus be able to succeed in online money making.
One great web based marketing arsenal that people seeking to generate targeted traffic need to utilize is press release. This is because on this platform the potential of reaching a wide range of unique visitors is quite high.
This write up will share with you detailed tips on how to optimize your press release and getting journalist to distribute your publication.
Here are the key things to take… Continue reading
Among the better programs to monetize your blog therefore make money fast include Google Adsense, registering with… Continue reading
In order to make money blogging you need to keep on constantly adding content to your blog. This means you acquire … Continue reading